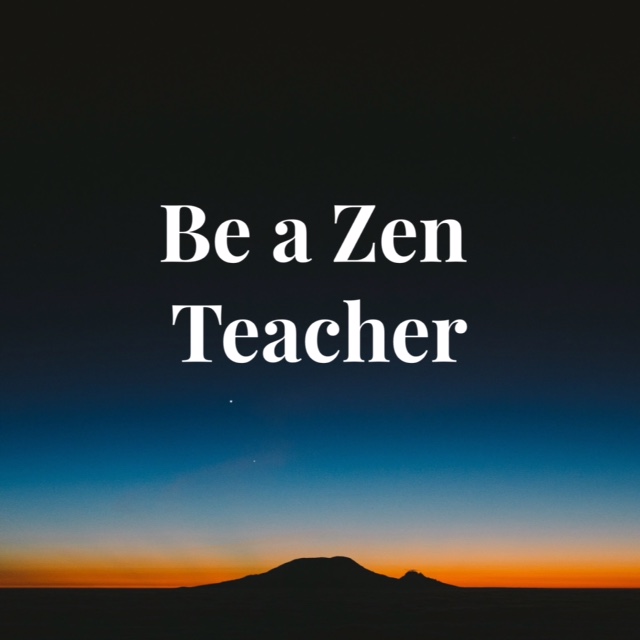 SO: WHAT DOES THIS RETREAT LOOK LIKE?

This retreat is for the teacher who is tired.
This retreat is for the teacher who has too much to do.
This retreat is for the teacher who is overwhelmed with all. the. things.
This virtual retreat consists of many practical, actionable strategies contained in my Five Step Blueprint called THE ZEN TEACHER.
Much like our recent book study, it takes place in a "Pop Up" Facebook group that will last 5 weeks and be archived at the end of the course.
It will run from Monday, July 30th to Friday, August 31st, 2018.
Clearly we will go MUCH DEEPER than the book study, even though there will similar videos, quotes, and reflective questions.
But you will also receive much more group coaching and personalized attention from me in the form of personal responses to status updates, feedback on your personal self-care plan, and even mini-workshops in concepts such as mindfulness, meditation, gratitude, and your Zen Practice.
Self-Care accountability will also be a key component, meaning everyone in the group will also help you to make sure you're taking care of YOU.
Since each retreat will have different participants with different needs, I will be tailoring each retreat to the needs of those students at that time!
And for THIS retreat, my hope is that it will help you prepare for the new school year by honing your personalized self-care plan!
One step in The Zen Teacher Blueprint will be covered each week.
Just think of The Zen Teacher Virtual retreat as a 5 Week Spa Day for your Soul!